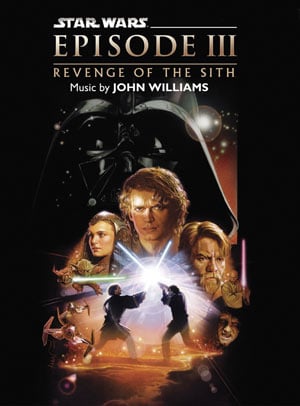 Cartoon Network
will make a major play for viewers -- both kids and grown-ups -- this fall when it installs "Star Wars: The Clone Wars" in its lineup.
Cartoon Network
's Star Wars: The Clone Wars will be back and better than ever with new episodes in the fall. The series plans to explore deeper into the Star Wars universe, uncovering mysteries that even long-time movie fans will be anxious to see revealed. The Force is strong with this one!
In addition to the "Clone Wars" announcement,
Cartoon Network
also presented a new kids' show called "The Marvelous Misadventures of Flapjack," about a boy who yearns for adventure on the high seas and announced that beginning in June, Sunday nights will be home to a movie franchise that will feature both animated ("The Ant Bully," "Monster House") and live-action ("Kicking and Screaming," "Cheaper by the Dozen") feature films.
When George Lucas released the first three episodes of his new Star Wars spinoff cartoon The Clone Wars into theaters as a feature length movie, I viewed it as a cynical marketing ploy to wring out a few more bucks from fans before they got to see the series for free on
Cartoon Network
. The actual product didn't thrill me much, either. I didn't particularly like the storyline and found things like the Roman Polanski-ish hutt, Anakin Skywalker's tube-top wearing jedi pupil and the overly cute antics of the baby hutt all fighting it out to see which could annoy me more.
All this week into next,
Cartoon Network
is running the show in repeats. If you passed on the show initially based on the (lack of) quality of the theatrical version, I would recommend giving the show another chance. Below, You'll find
Cartoon Network
's schedule for the repeats.
Cartoon Network
announced today that it has picked-up a second season of the hit CG-animated series "Star Wars: The Clone Wars," from creator George Lucas and Lucasfilm Animation. Slated to premiere in the fall of 2009, the second season will continue to take audiences on new and exciting adventures, combining the legendary storytelling of Lucasfilm with innovative animation. The season one finale of "Star Wars: The Clone Wars" airs on
Cartoon Network
Friday, March 20 at 9 pm ET/PT.
The October 3, 2008 premiere of "Star Wars: The Clone Wars" scored as the most-watched series debut in
Cartoon Network
history, according to Nielsen Media Research. Since its premiere, "Star Wars: The Clone Wars" (Friday 9 p.m.) has ranked #1 in its time period on all television, broadcast and ad-supported cable with boys 2-11, boys 6-11, and tween boys 9-14 through January 2009.
I'm sure Lucasarts would have made DVDs if it hadn't made it on
Cartoon Network
. The fact that CN is picking it up for another season is new news. I like the show, but I'm not really looking at it as part of the movies at all, no matter how much Lucas is attached. It's kind of like Terminator 3 and Salvation, no matter how good they are they're not part of the true storyline.